Step 26 - Adding the Room Names
The final step in this tutorial is to add text areas for labeling the rooms with their appropriate names. Use the Text Tool to label each room.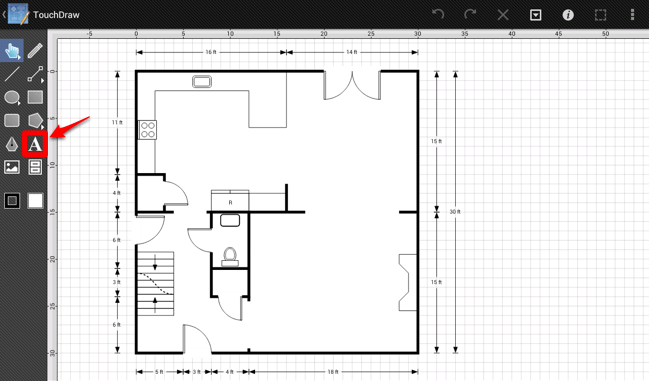 After selecting the Text Tool, tap in a location in the drawing to insert a text box. TouchDraw will insert a text box and immediately open the Text Editor for entry.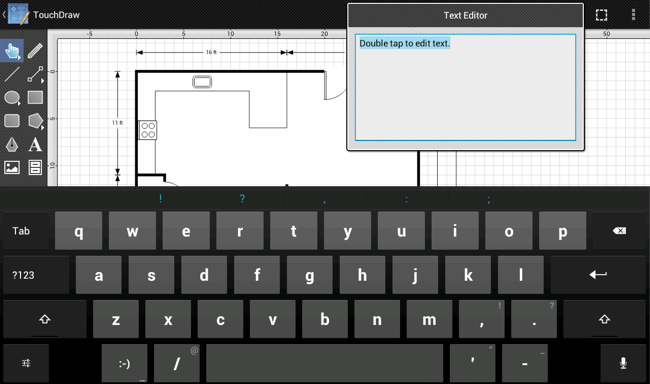 Enter the name of the room into the text box and then tap anywhere within the Drawing Editor to close the Text Editor.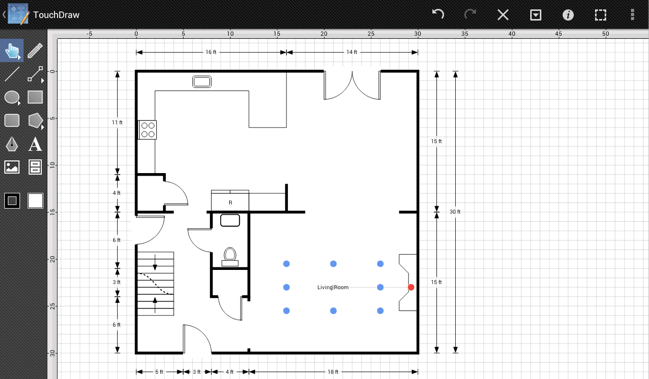 Repeat the process for the rest of the rooms (Dining Room, Kitchen and Foyer) in the floor plan.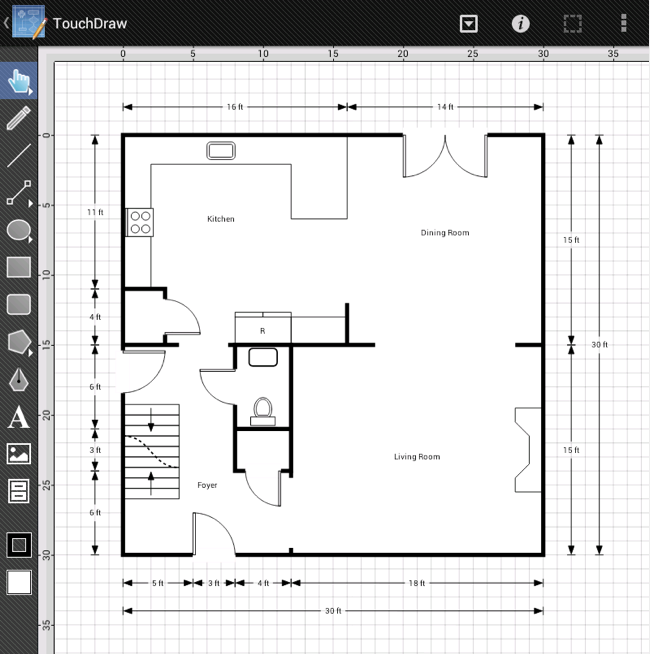 And with that last step, we have completed the drawing.
---